These days, most overseas cruise lines charge passengers a daily compulsory gratuity fee, money that is shared among crew members (room stewards, restaurant staff, housekeeping and other behind-the-scenes crew) to boost their low wages. This fee is on top of your cruise fare – things have changed from the days when you left some cash in an envelope for your room steward for his or her hard work and slipped the maître d' at the main dining room a few extra dollars for exemplary service every evening (because back in the day, you only dined in one restaurant for the duration of the cruise).
Whether or not you agree with the policy of compulsory gratuities, it's a fact of modern cruising. That said, unless it's for exceptional service, tipping goes against the grain for Australians. In fact, it was so unpopular on local cruise ships that P&O Cruises abolished compulsory gratuities in 2010.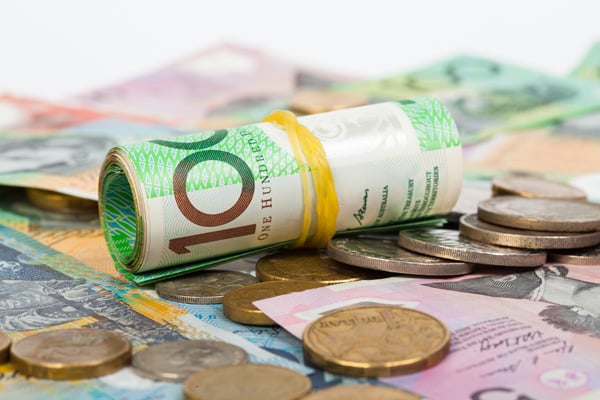 Carnival Cruise Line followed suit and stopped charging compulsory gratuities aboard Australia-based ships Carnival Spirit and Carnival Legend, and there's no tipping on the Princess Cruise ships based year-round in Australia: Sun Princess, Dawn Princess, Majestic Princess and Sea Princess. Passengers on these ships can tip crew as they see fit, either in cash to an individual crew member, or by adding a particular extra amount to their account.
However, overseas cruise lines cruising in Australia, New Zealand and the Pacific Islands for the summer season do charge compulsory gratuities and you need to factor these in to your budget. It is possible to ask for them to be removed at the Guest Relations desk on the ship at the end of your cruise but it's not a popular move. The fee is charged on a daily basis on every passenger's account (including children's).
Here's what you can expect to pay on the three major visiting overseas cruise lines:
Celebrity Cruises (Celebrity Solstice, Celebrity Millennium) charges US$12.95 per person, per day for passengers staying in standard staterooms, US$13.45 per person, per day in Concierge Class and AquaClass staterooms, and US$16.45 per person, per day in Suite Class.
Holland America Line (MS Noordam) charges US$12.50 per person, per day for Interior, Ocean-view and Verandah staterooms and US$13.50 per person, per day for passengers staying in suites.
Royal Caribbean International (Explorer of the Seas, Legend of the Seas, Radiance of the Seas, Voyager of the Seas) charges US$12.95 per person, per day for passengers in standard staterooms and US$15.95 for passengers in suites.
Gratuity charges – usually 15 per cent – are also added on to drinks, salon and spa services on all cruise lines, unless you go for an all-inclusive luxury line such as Regent Seven Seas Cruises or Silversea, in which case fares cost considerably more from the outset. It all adds up to doing your holiday budget sums carefully before splashing out on that super-low fare – forewarned is forearmed, as the saying goes.