In TV Room or App Safety Drill - Royal Caribbean - Singapore
One of the biggest and probably will be the most liked changed, is the what is called Muster 2.0. This is a new approach to the cruise ship safety drill.
Guest will conduct the safety drill from the comfort of their own cabin via the in room television or on the Royal Caribbean app.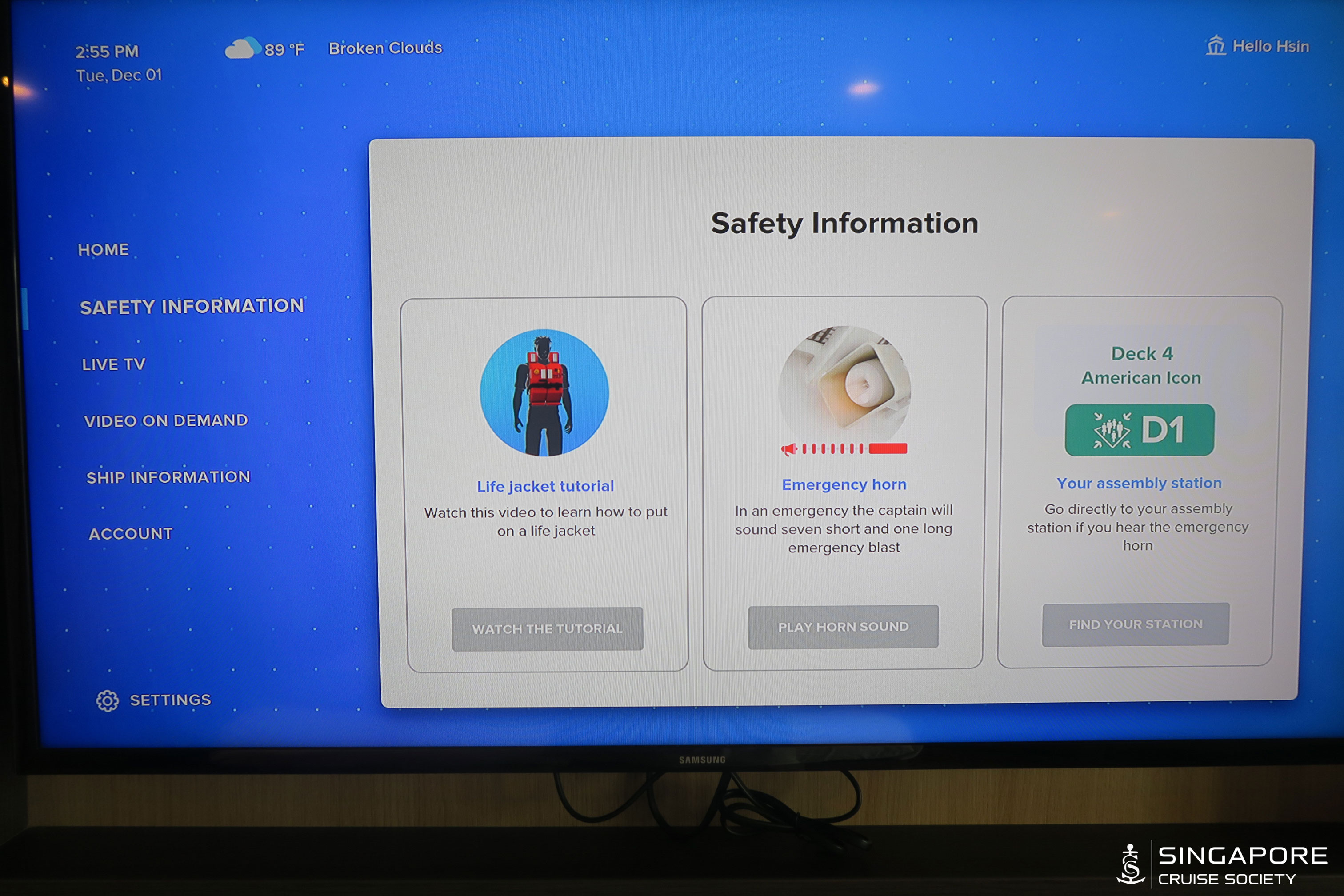 Muster Station
After completing the steps in the Muster 2.0, passengers will then go to their muster station to confirm they know where it is located. At the muster station a crew member will mark you as completed the safety drill.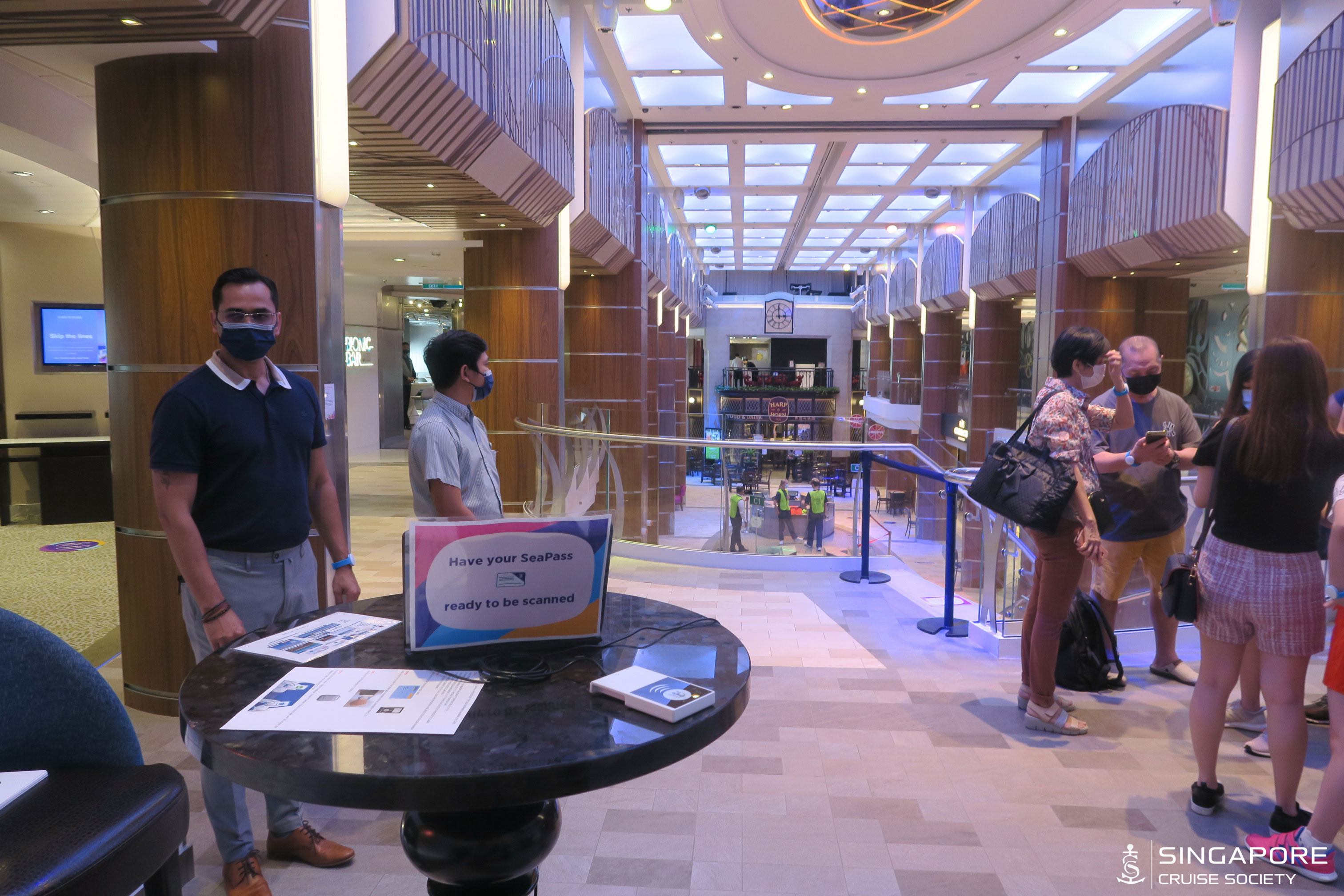 Images are supplied and published with the permission of the Singapre Cruise Society - https://www.facebook.com/sgcruisesociety
This infomation is based on the Singapore return to cruise COVID protocols. The Australian Government is currently working with the cruise lines to with similair protocols to return to service in Australia.