Along with sunscreen and bathers, more and more cruisers are packing laptops and tablets before sailing off into the middle of the ocean. The reason is simple: these days it's easier than ever to stay connected while you're off on a cruise.
Ever since Norwegian Sky became the first cruise ship to feature an Internet café, way back in 1999, cruising no longer means being cut off from your life back home. Now cruise ships come fully wired with Internet cafes, Wi-Fi hotspots and wireless networks – everything you need to catch up on a few emails and rub it in about what a great time you're having.
Before you jump online onboard, here are 5 facts you need to know:
How it works
The structure of communications at sea is very different from on land. Each ship has freely moving satellite antennae that transmit a signal from the ship to a satellite. The satellite then sends a signal back down again. Unlike at home where the jump from your house to a main substation is virtually instant, ships have to shoot a signal into faraway space and back. Because of this, it's only natural that cruise ship will never provide the same high-speed Internet service you're used to. Of course, internet speeds can also vary from line to line, ship to ship, depending on factors like location and available bandwidth – or how much has been invested in the set-up.
Internet cafés at your service
If you want to access the Internet but don't have a laptop with you, fear not. Most ships, such as Carnival Legend and Carnival Spirit, come with 24-hour Internet cafés complete with the up-to-the-minute PCs.
Some come with as many as 15-20 computer terminals all which are connected to printers. Familiarise yourself with the hours of operation and work out when are the busiest and quietest times (usually during dinner or late at night
Find a hot spot
Most ships now offer wireless Internet access, which may be limited to certain areas on the vessel, such as around the Internet café or in public areas. Some of the newer ships offer a complete network allowing you to enjoy Internet access from anywhere onboard, from the pool deck to the cabin. If this is the case, it's a good idea to take your own device, as laptops available for rent will be limited.
Surfing rules
Email, online chat, Facebook, Twitter…with onboard Internet, you have access to the full web. Want to check out the next port of call? Jump online and check out the best places to visit before you dock. Then once you're back onboard, send an email or Skype with friends back home. Some ships also offer temporary email accounts for higher security.
How much does it cost?
Internet access is not free on a ship, even if you have your own devices. Internet charges vary by cruise line, and can range anywhere from 35 cents to $1 per minute. If you are planning on doing some heavy surfing, most offer a significant per-minute discount or packaged time plans which work out cheaper.
Here are some quick tips: Log on at ports
Why not catch up on email when you're in port? Many cruise ports and portside cafés and bars offer free Wi-Fi and you can find Internet cafes all over the world. And the fastest Internet connections will always be onshore.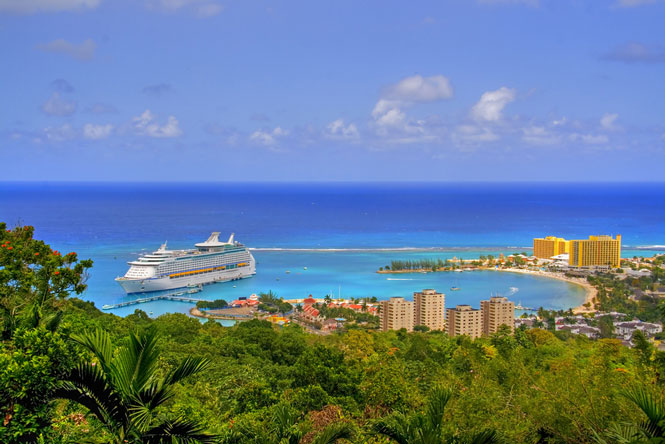 Log on when others are asleep
The more people online, the slower the connection. So if you're after the fastest Internet connection, the best tip is to log on when less people are likely to be online, such as later at night, early in the morning or in port when your fellow passengers are ashore.
Remember you're on holiday
The whole idea of a cruise is to get away from your modern-day tethers. So don't forget to log off now and again to enjoy your holiday for what it is – an escape. Plus, there's nothing that will annoy other passengers more than that constant Blackberry bleep or iPad ping!